So, you're planning to buy a ring light, or you've bought yourself one already. Did you know that the way you use the ring light will determine the quality of lighting in your video?
Most often, vloggers don't put much thought into the way lighting equipment needs to be placed, angled, and brightened/dimmed for their videos. They use the same light settings at all times of the day and with all backdrops. This is actually such a rookie mistake.
For your ring light to yield brilliant results, we wanted to share with you our top 10 tips when using your ring light.
Position the ring light directly in front of your face
A lot of vloggers make the mistake of positioning the light at an angle from where they stand. When you do this, the light only illuminates your face partially.
Instead, you need to place the ring light directly in front of your face. Doing so ensures that your entire face is illuminated, and no shadows are covering your face.
Make sure that the tripod is adjusted to your height, and the lens is pointed towards your face. If the lens shines from above or below your face, the quality of the video will be diminished because of the presence of shadows and glares.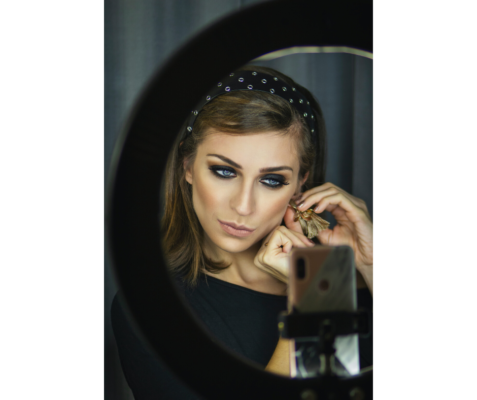 Experiment with the colours and brightness
Videos that have a static coloured background can look very boring. Videos become share-worthy only when they're eye-catching and engaging. One way to make them so is to use different lighting colours.
If your ring light has a set of brightness adjustable and colour-adjustable lens, use them.
Use softboxes to better-diffuse the light from your ring light
Softboxes are another video/photography equipment which helps diffuse the light from your lighting equipment, in a more natural and even manner. It can make your video look friendlier by making it softer and more pleasing on the eyes. Additionally, softboxes are great if you're shooting in a location which is windy – they aren't as hard to manage as an umbrella light.
Place the softbox closer to yourself or your subject, to make your ring light appear more like natural light. There should be two softboxes – one on either side of the subject and the ring light must be placed in between the two softboxes.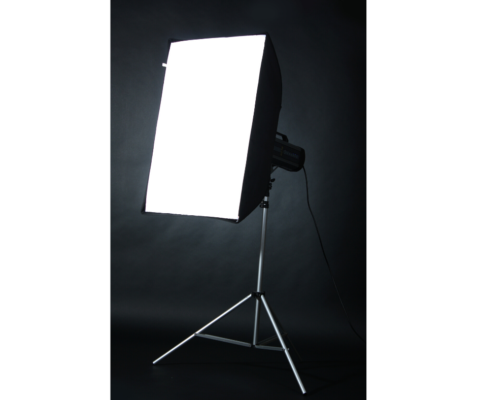 Use brighter coloured dresses/items when shooting the videos
The ring light – just like any other light – will slightly mute the colours of the dresses you wear or the items you use. To ensure your video comes out as intended, go brighter in your choices.
For example, if you want to shoot the video wearing a red dress, choose maroons or scarlet's instead of corals.
Use the orange filter if you want to give a warm tone to the surroundings
Sometimes the surroundings may look "too cold". Or maybe, your subject's skin is looking too dull. In this case, you can salvage the shot by using the orange filter.
Most ring light kits come with both white and orange filters. While the white filter will make your video lighter, the orange filter will add a warm glow to the video and make it warmer.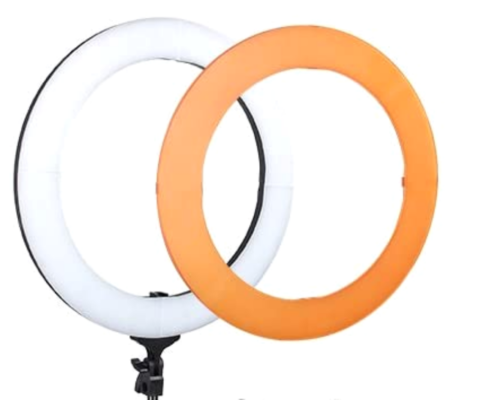 Place another ring light behind you or above you to add depth to your video
While the ring light in front of you illuminates your face in a beautiful way, adding another ring light to the equation will add greater depth to the video.
A ring light above your head will illuminate your hair and make the video more aesthetic to look at. A ring light placed 2-3 feet behind you will separate you from your surroundings and act as a spotlight from the background.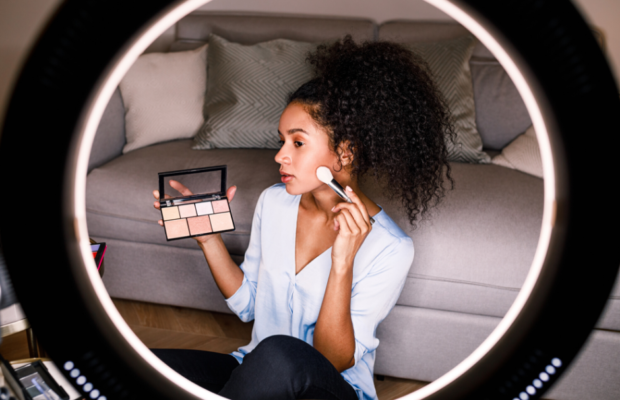 Lift the ring light higher if there's too much glare from the sun
Although your new ring light is designed to eliminate glare, it still can't control the sun. Sunlight may create glare during the shooting and may ruin the quality of your video.
To overcome this hurdle, bring up the ring light to a slightly raised position. The lens should be facing you but at a slightly downward angle. In fact, it is this angle of the lens that prevents the sun's rays from creating a glare in your video.
Set the right light balance on your phone
A ring light can only do so much. You also need to make your phone is video ready. Be sure to make the light balance settings on your phone compatible with the ring light lighting. This will preserve the aesthetics of your video, and there won't be strange blotches of colour on your video.
Do a pre-shoot of your video using different lighting conditions
As a rule, don't shoot your entire video immediately after setting-up your ring light. Always check the lighting using different positions and angles, by shooting a minute or two under each lighting condition.
Doing so will help you take the steps necessary to ensure that your video isn't underexposed or overexposed or coloured in a strange light.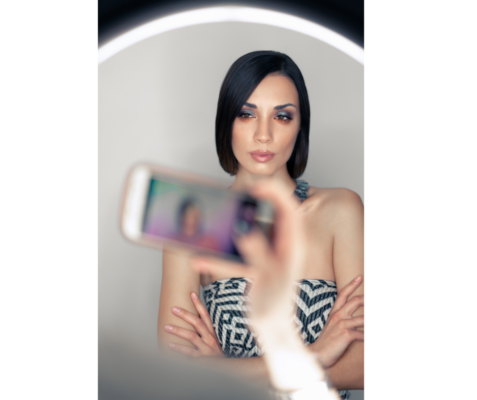 Run your videos through an editing software for better results
Video editing software can really elevate the quality of your videos. They can complement the amazing result that's offered by the ring light. You can even get rid of the minor lighting problems that you could not address with the ring light, using the video editor.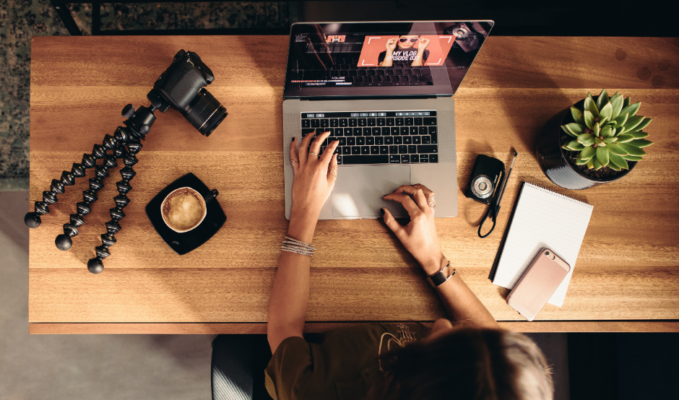 With these tips and tricks, you will be more than ready to look bright and eye-catching in all of your videos! Do you have any tips you would like to share? Send us message and we will share it on our Social Media Channels.