Minimalism is a lifestyle and aesthetic that is meant to represent the phrase, "less is more." Done the correct way, it can make a space look spacious and clean. However, many products and home decor coming out in the market labeled as "minimalist" are expensive. That's why we are here with the 3 best budget-friendly tips for designing a beautiful minimalist home.
1) Look to Traditional Japanese Inspirations
Traditional Japanese homes are known for their distinct minimalistic style. They often feature simple furniture, neutral colours, and an emphasis on nature as decor. The style's main idea hinges on the idea of flowing energy and harmony among all the elements in a home. Cheap minimalist furniture in this style is easy to find in stores and online as well.
Get Low
Japanese furniture is often simply constructed and sits low to the ground, such as Japanese coffee tables and chairs. The main idea is that you should be grounded and close to the earth as much as possible.
In fact, it is not unusual for Japanese people to sleep on futons on the floor, with very few sheets. This makes beds easier to pick up and put away when you wake up. In this way, minimalism is also a lifestyle – it prioritizes space-saving and dual-purpose use for most things.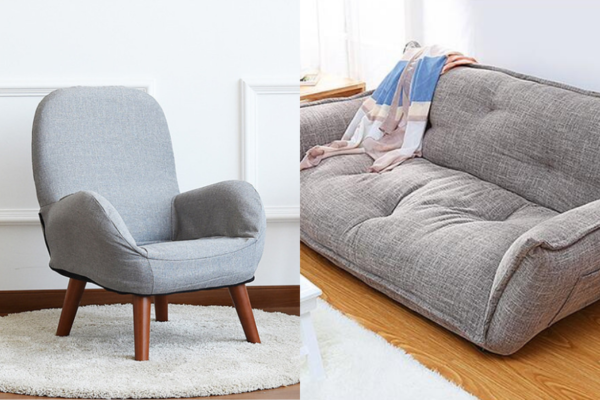 Consider Tatami
Floors in Japanese homes are often covered in one or more tatami mats, which are like area rugs made of woven rice straw. Some people opt for one large mat in the middle of the room, while others buy many smaller tatami mats to put together.
While this may seem strange to many Australians, it can be a welcome adjustment for those who want to assess what the true "necessities" are in life.
Let Nature Inspire You
The emphasis on nature and harmony is one of the biggest takeaways from Japanese art and interior design. You may achieve this by buying some indoor plants, which you can often get for affordable prices. You may even find you don't need much furniture at all. Simply highlight the natural outdoor world with windows and clean wood floors.
It's important to keep in mind that using Japanese style furniture does not mean your home will look outdated. There is plenty of affordable modern furniture that aligns with the traditional Japanese aesthetic, such as the options on our website.
2) Keep the Bedroom Serene
Creating a minimalist bedroom is a great way to help you decompress after a stressful day. Buying white or light-coloured pillowcases, sheets, and comforters make your bed look clean and fresh. It will transform your bed into the ultimate, stress-free safe space for when you need a comfortable place to return to.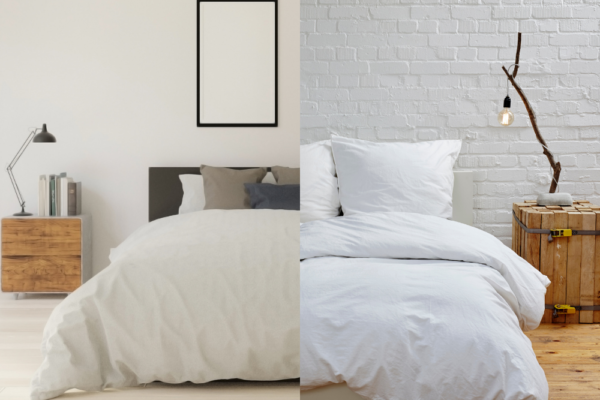 White bedding is generally cheaper than coloured or printed options, as it takes less money to produce. This means you can allocate more money to other decorations throughout your home. You can even invest in chunkier white blankets to keep a cozy feel while still keeping it simple. However, it's important to make your bed daily and tuck your blankets in properly to keep calming energy within your space.
3) Declutter Your Home
This is, by far, the most budget-friendly because you don't have to buy anything at all. Remember: It's not about the things you own that make a minimalist interior. It's about the careful placement of just a few select pieces.
Decluttering is about displaying only the essentials in your home. This means you should only leave something out if you use it on a daily basis. You can either sell everything else, throw it out, or store it neatly in a cabinet or closet. Stackable drawers or storage boxes work well to keep things out of sight while also saving space.
This tip goes for the things you display on your walls as well. To keep in line with the aesthetic, choose what to display thoughtfully. You should have about three things on your wall, at the maximum. You can also choose one focal piece and base other elements in the room off of it. Cohesiveness adds to the minimalist effect.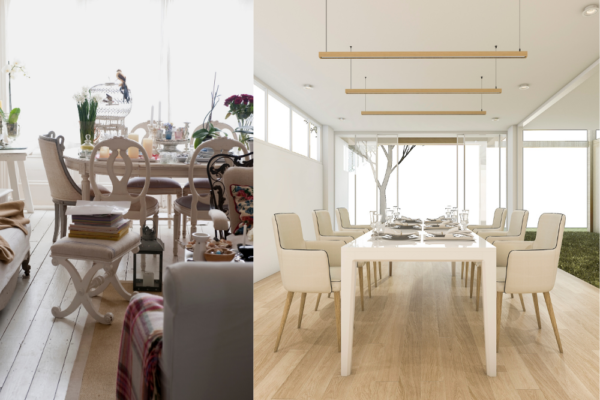 In Conclusion
These 3 tips are perfect for establishing your minimalist style while also maintaining an affordable budget. All in all, saving money and minimalism are perfectly compatible. This is because the aesthetic calls for you to carefully consider the things you own.
Check out www.MadeMinimal.com.au for affordable modern furniture and lighting fit for any minimalist home. We carry Japanese-inspired furniture as well as affordable modern furniture for any room in the house.