When shopping for your home, it can be difficult to find the perfect couch that fits right in. Japanese sofa beds can double as a couch and a bed, so you can use it leisurely or even give your guests a place to sleep when they stay overnight. An even bigger advantage of this sofa bed is that it does not require any assembly, and comes with two pillows.
For anyone looking for a piece of furniture for gaming, reading, and sleeping, this Made Minimal floor sofa offers it all.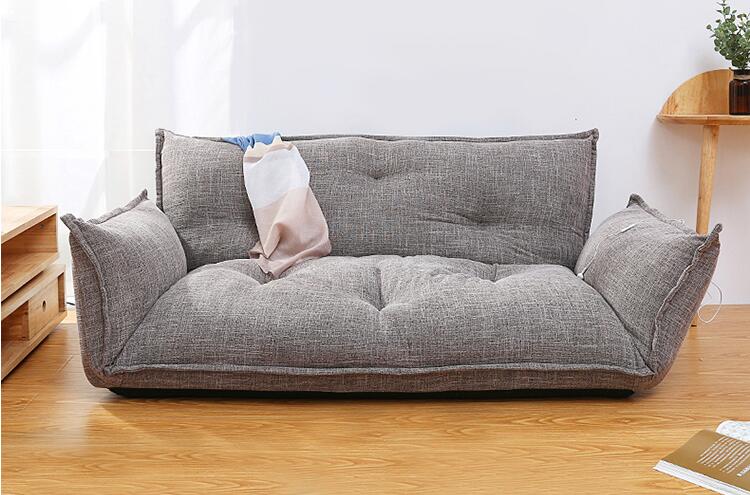 What to Look for When Buying a Floor Sofa
Size – With the dimensions being 150 x 110 x 40 cm, this floor sofa is the perfect size to function as both a couch and a bed. Try to find the size floor sofa that works best in your living room. Since this sofa adjusts, it can also become a slight bit longer, so plan accordingly.
Material – Different floor sofas are made out of various types of material, and this specific one is made out of linen cotton. These couches are often made of this comfortable fabric, which also prevents you from sweating or overheating in your sleep.
Convenience – When shopping for your next couch bed for the floor, always take into consideration how convenient it is to assemble and adjust. This specific model is easily adjustable in five different positions, making it a great option. On either side of the sofa bed, there are also two pockets to hold your phone, wallet, and more!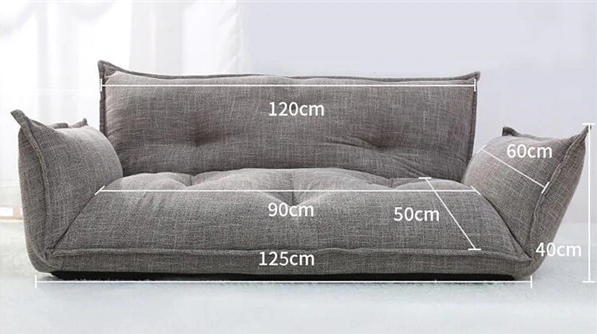 Why is a Floor Sofa Better than a Regular Couch?
If you are looking for an all-in-one piece of furniture that you can sleep on, game on, and hang out on, Japanese floor sofas fulfill every desire. They are better than couches because of the versatility and adjustability of the floor sofa.
This durable sofa bed is also sure to last for years with a shape that fits well with every room in the house. Rather than investing in an expensive couch that you can only sit on comfortably, try a Japanese floor sofa which will allow you to sleep and game comfortably as well.
Why Buy a Floor Sofa?
While Japanese floor sofa beds are stylish and unique, they have many other uses that make it worthwhile. The unique design and shape makes it a statement in any home. Here are some of the model's special features:
No assembly required
Adjustable back and arms with five different options
Two pillows included
Steel tube ensures its sturdiness
Easily doubles as a bed and couch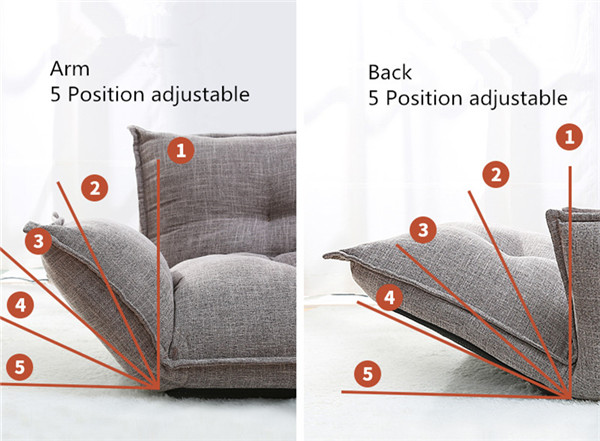 If you're on the market for amazing minimalist Japanese furniture, look no further. This model does not require any assembly and is extremely convenient to modify for many uses. With the adjustable sides and back, this floor sofa is the complete addition to any living area. This couch functions well as a stylish piece of furniture and statement piece for bedrooms, lofts, and more.
Buy yours today!